Governance of the Academy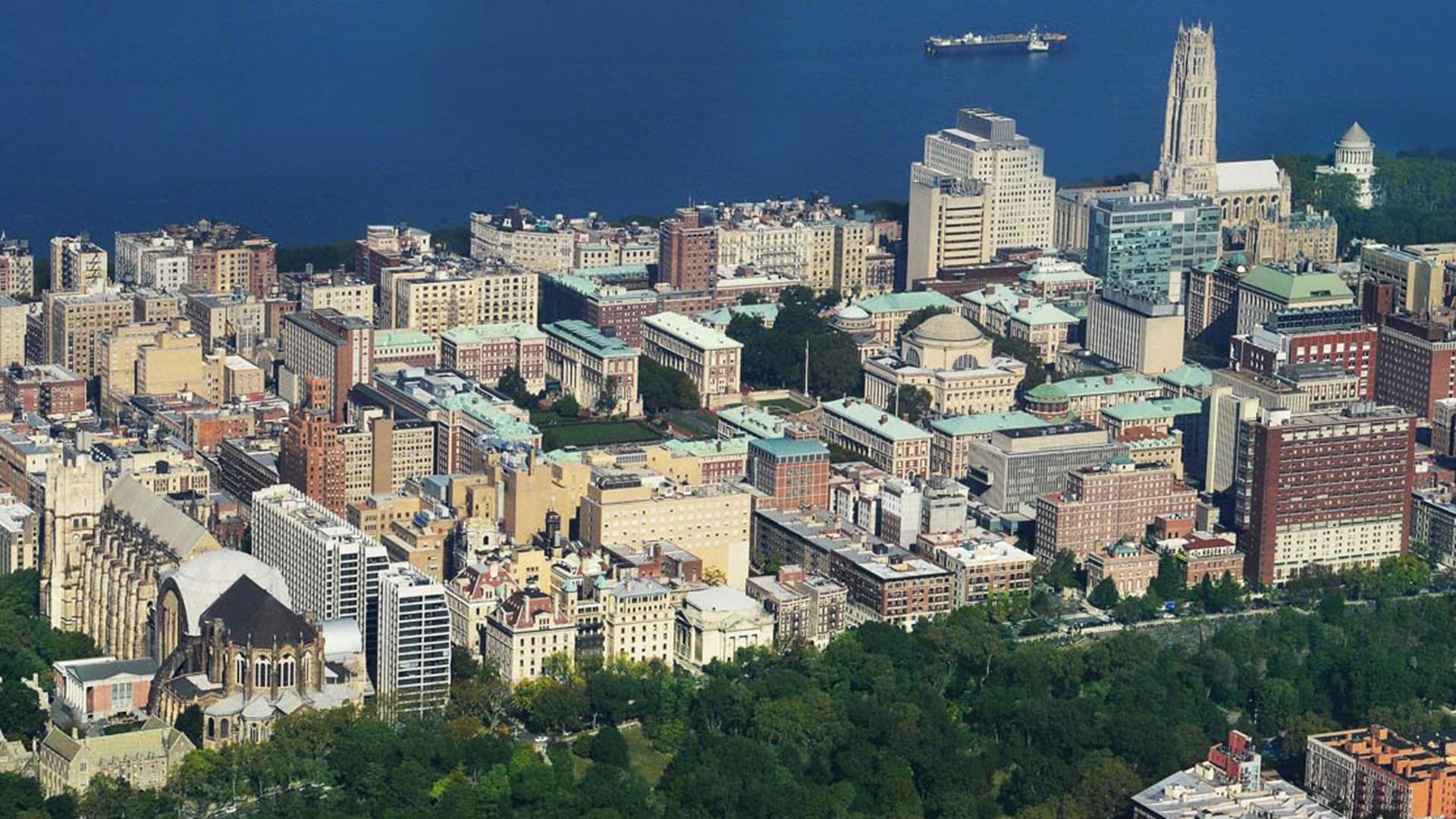 The President of Columbia University serves as President of the Academy; the post of Honorary President is held by the President of the Republic of Italy. The Chairman of the Board is the Provost of Columbia University. The Director is the Head of the Academy. 
The Board of Guarantors is comprised of distinguished representatives of Italian and American cultural, academic and business life; six are selected by Columbia University and another six by the Government of Italy. It advises the Director on the management of the Academy.
---
Honorary President of the Academy
Sergio Mattarella, President of the Italian Republic

President of the Academy
Nemat (Minouche) Shafik, President of Columbia University

Chairman of the Board of Guarantors
Dennis A. Mitchell, Interim Provost of Columbia University

Director of the Academy
David Freedberg, Pierre Matisse Professor Emeritus of the History of Art, Columbia University
---
Board of Guarantors
Guarantors of the Italian Academy should be contacted through their home institutions only, not via the Academy. (Please click on names for an extended biography.) 
Appointed by Columbia University
Mark Anderson, Professor of German, Columbia University
Daniele Bodini, Chairman Emeritus, American Continental Properties Group
Jonathan Cole, Provost and Dean of Faculties Emeritus; John Mitchell Mason Professor of the University, Columbia University
Mark A. Mazower, Ira D. Wallach Professor of History; Director, Heyman Center for the Humanities, Columbia University
Katharina Pistor, Edwin B. Parker Professor of Comparative Law; Director, Center on Global Legal Transformation, Columbia University
Sydney Houghton Weinberg, Trustee, Sidney J. Weinberg Jr. Foundation
Appointed by the Government of Italy
Alain Elkann, Writer, Journalist
Fabio Finotti, Director, Italian Cultural Institute in New York
Anna Foà, Publisher, Tiqqun Edizioni, Milan
Marco Giudici, Former Director of RAI Italia
Gianni Riotta, Journalist; Pirelli Visiting Professor of Italian Studies, Princeton University
Mariangela Zappia, Ambassador of Italy to the United States
---
Senior Fellows
Qais al-Awqati, Robert F. Loeb Professor of Medicine and Professor of Physiology and Cellular Biophysics at Columbia University
Enrico Arbarello, Ordinario di Geometria, Università degli Studi di Roma "La Sapienza", Roma
Richard Axel, Nobel Laureate and University Professor, Columbia University
Teodolinda Barolini, Da Ponte Professor of Italian, Columbia University
Lina Bolzoni, Ordinario di Letteratura Italiana, Scuola Normale Superiore, Pisa
Maria Luisa Catoni, Professor in Ancient Art History and Archaeology, IMT Institute for Advanced Studies Lucca
Victoria de Grazia, Moore Collegiate Professor of History, Columbia University
Paolo Galluzzi, Direttore dell'Istituto e Museo di Storia della Scienza, Firenze
Carlo Ginzburg, Ordinario di storia delle culture europee, Scuola Normale Superiore, Pisa
Anthony Grafton, Henry Putnam University Professor of History, Princeton University
Eric Kandel, Nobel Laureate and University Professor, Columbia University
Jhumpa Lahiri, Millicent C. McIntosh Professor of English and Director of Creative Writing, Barnard College
Francesco Pellizzi, Editor of "Res" and Research Associate in Middle American Ethnology at the Peabody Museum, Harvard University
Edmund S. Phelps, Nobel Laureate and McVickar Professor of Political Economy, Columbia University
Renzo Piano, Renzo Piano Building Workshop, Genoa and Paris
Giacomo Rizzolatti, Direttore del Dipartimento di Neuroscienze ed ordinario di Fisiologia, Università di Parma
Salvatore Settis, Già Direttore della Scuola Normale Superiore ed ordinario di Storia dell'arte, Pisa
Nadia Urbinati, Kyriakos Tsakopoulos Professor of Political Theory and Hellenic Studies, Columbia University
Marina Warner, DBE, Professor of English and Creative Writing at Birkbeck, University of London