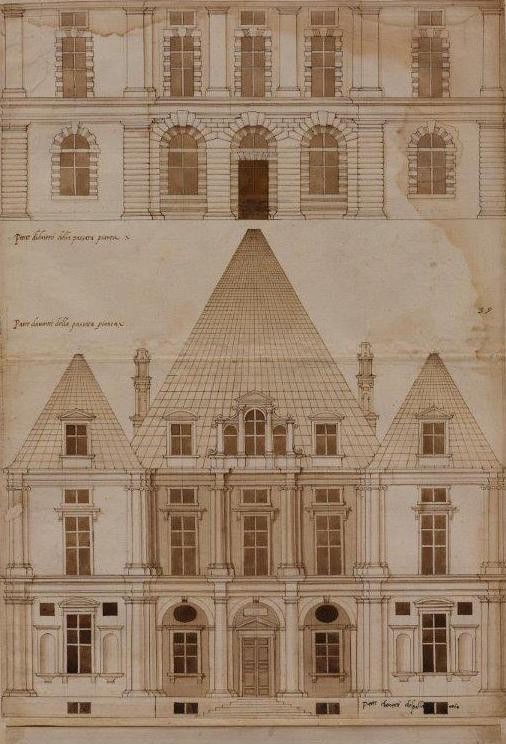 A sixteenth-century Italian architect and theoretician, Sebastiano Serlio was influential in canonizing the classical orders of architecture as the author of seven books on architecture, collectively known as Tutte l'opere d'architettura, and for his formulation of the first typology of Western domestic architecture. 
The Digital Serlio Project presents Avery Architectural & Fine Arts Library's unparalleled holdings of the works of Serlio including his published works in multiple editions, and the manuscript for his unpublished masterwork, On Domestic Architecture. The Project seeks to facilitate active use of the collection in curricular and research activities and to promote new scholarship, bringing current research on his works into direct conversation with digital captures of the works themselves.
The Digital Serlio Project leverages contemporary methodologies – including visual, textual and material analysis using high resolution digital images – to re-examine Avery's Serlio corpus and the questions it foments on domestic architecture of the 16th century and Serlio's socio-economic model for early modern European urbanism.
EXPLORE THE DIGITAL CAPTURES AND THE FRESH RESEARCH

Image: Small House for a King (Plate XXXIX), Sebastiano Serlio, VIII libro di Serlio: m.s. architettura, ca. 1550. Credit: Avery Architectural & Fine Arts Library, Columbia University
Funding
Funding for research and scholarship is provided by the Sidney J. Weinberg, Jr. Foundation and by the Samuel Freeman Charitable Trust.
Collaboration
An international team of scholars is coordinated by Francesco Benelli, while scholars and staff at the Avery Library direct the effort in collaboration with the Graduate School of Architecture, Planning and Preservation (GSAPP), and the Italian Academy, all at Columbia, as well as Avery Friends, the University of Bologna and the École nationale des Chartes. Digital photography and project support are provided by the Avery Digital Lab and (also within Columbia's Libraries) the Digital Program Division and the Preservation and Digital Conversion Division.