Past Event
"Being Ariodante" by Jonathan Dawe— rescheduled
April 29, 2020
7:30 PM - 9:00 PM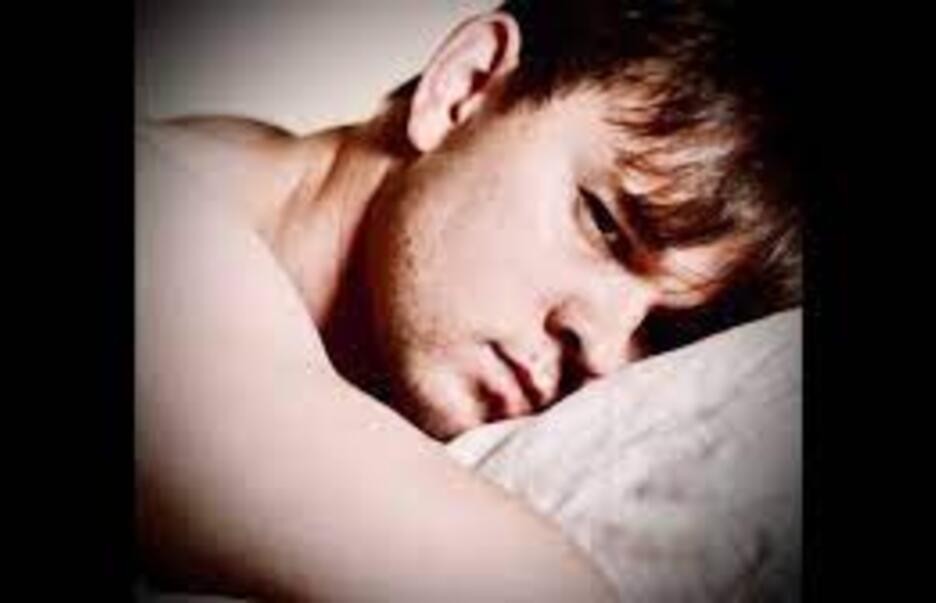 Event now rescheduled for May 13 and May 14, 2022. Click on these dates for new event information. 
---
Ensemble Échappé's premiere performances of a fully-staged new opera by Juilliard composer Jonathan Dawe, creator of three previous operas premiered at the Italian Academy: Cracked Orlando, featuring countertenor Anthony Roth Costanzo (2010), Cosí faran tutti (or They'll All Do It; 2012), and Nero and the Fall of Lehman Brothers (2016). Being Ariodante (2020) is for countertenor, soprano, mezzo, tenor, instrumental ensemble, and actor/dancer. This tragic tale of young adults is set in Glasgow in the present day. The music and text (in both English and Italian) are by Jonathan Dawe. Performances at 7:30 pm on April 29 & 30.
Ariodante - Samuel Siegel
Ginevra - Cree Carrico
Polinesso - Alexander Scheuermann
Dalinda - Sydney Anderson
Lurcanio - John McGinty
The Thug - Thomas Lyons
Choreography: Laura Dearman
Lighting Design: David J. Palmer
Associate Producer: Rick Whitaker
Director: Mari Moriarty
The highly innovative and conjured world of composer Jonathan Dawe joins Baroque imagery with a modernist mix, cast with dynamic dramatic flair. Cited for his "quirky, fascinating modernist variations on earlier styles" (Time Out) his music involves the recasting of energies and sounds of the past into decisively new expressions, through compositional workings based upon fractal geometry. Recent pieces and productions have been described as "music of such vitality and drama" (New York Times), "a brake-squealing collision of influence" (Boston Globe), and "bound to be provocative" (Time Out). Described as "one of our most talented and distinctive – yet little-known – contemporary composers," (Seen and Heard International), Dawe is the youngest composer to have been commissioned by The Boston Symphony Orchestra. The Flowering Arts, a bold, fractured transformation of Marc-Antoine Charpentier's Les arts florissants, was hailed in 2005 as a "powerful premiere" (Boston Globe).
Recent productions include Nero and the Fall of Lehman Brothers with BOP Ballet | Opera | Pantomime (Montreal), as well as the premiere with Ensemble Échappé at Columbia's Italian Academy in 2016. Cracked Orlando was presented first at the Italian Academy in 2010 and subsequently in the Beyond the Machine series at Juilliard. Additional productions include Così faran tutti (They'll All Do It) at the Italian Academy in 2012. Commissions include those from Boston Symphony Orchestra, American Composers Orchestra, Columbia's Italian Academy, Wharton Center for Performing Arts, Ensemble Échappé, Da Capo Chamber Players, Loadbang, Miro Quartet, Brentano String Quartet, Manhattan Sinfonietta, Cygnus Ensemble, New York New Music Ensemble, New Juilliard Ensemble, Institute for Advanced Study (Princeton). Awards include two recording grants from the Copland Fund for New Music, a Koussevitzky Music Foundation Commission (Library of Congress), a NYSCA commission grant, a Fromm Foundation Grant (Harvard University), a Presser Award (Presser Foundation), the Charles Ives Scholarship (American Academy of Arts and Letters), the Bearns Prize (Columbia University), two ASCAP prizes, two BMI awards, the David Cinnamon Prize, and the Herbert Ellwel Prize (Oberlin Conservatory). 
Dawe was born in Boston, Massachusetts, in 1965 and studied at the Oberlin Conservatory (BM 1987) with Richard Hoffmann and at the Juilliard School (MM 1993, DMA 1995) with Milton Babbitt. Upon graduation he joined the graduate faculty of the Juilliard School where he teaches today.
Based in New York City, Ensemble Échappé [EÉ] is a versatile group of soloists dedicated to presenting an eclectic spectrum of 20th and 21st century music. Undefined by genre or style, EÉ is a sinfonietta of 20 core members distinguished not only as exceptional instrumentalists, but as visionaries, sculpting the future of new music. The musicians of EÉ are bound together by the desire to explore diverse sonic palettes. Co-Directors Benjamin Grow and Nina C. Young believe in promoting a dialogue between performers and living composers, while also showcasing the masterworks of the American and European canons. EÉ has premiered and performed works by a wide array of composers including Andy Akiho, the Brothers Balliett, Lisa Bielawa, Jonathan Dawe, Jason Eckardt, Beat Furrer, Selim Goncu, Michael Hersch, Takuma Itoh, Aaron Holloway-Nahum, Tonia Ko, Fred Lerdahl, Andrew Norman, Kevin Puts, Kaija Saariaho, Sean Shepherd, Tina Tallon, Zeynep Toraman, and Ricardo Zohn-Muldoon. Échappé is cultivating a dedication to collaborations with vocal artists pursuing contemporary and experimental music.
Ensemble Échappé
Artistic Directors
Benjamin Grow
Nina C. Young
Conductor
Benjamin Grow
Musicians
Isabel Lepanto Gleicher, flute
Lauren Williams, oboe
Vasko Dukovski, clarinet
Brad Balliett, bassoon
Eric Reed, horn
Sam Jones, trumpet
Felix Del Tredici, trombone
Samuel Budish, percussion
Mike Truesdell, percussion
Emily Levin, harp
Ashley Jackson, harp
Conor Hanick, piano
Han Chen, piano
Emilie-Anne Gendron, violin
Karen Kim, violin
Michelle Ross, violin
Jessica Meyer, viola
Jay Campbell, cello
Caleb van der Swaagh, cello
Doug Balliett, bass
Advisory Board
Fred Lerdahl
Jeffrey Milarsky
Steven Stucky (in memory)
Director of Development
Louis Chiappetta
Operations Manager
Mike Truesdell

Photo by Ronald Andrew Schvarztman