Past Event
American Voices: Selected Piano Works by Black and Native American Composers
April 16, 2021
7:00 PM - 9:00 PM
Event time is displayed in your time zone.
Connor Chee: Navajo Vocable no. 9 (2014)
Louis Ballard: Four American Indian Piano Preludes (1968)
Margaret Bonds: Troubled Waters (1967)
Dawn Avery: Onekha'shòn:a (The Waters; 2009) *
Barbara Croall: Mazhenaabikiniganing Aagawong (Inscription Rock; 2008) *
Talib Rasul Hakim: A Piano Piece in Six Sections (1965)
Hakim: Sound-Gone (1967)
Michael Begay: Adéihozhdìlzin (Know who you are; 2021) World Premiere * 
Brent Michael Davids: Testament of Atom (2008) World Premiere * 
Arthur Cunningham: selections from Harlem Suite (1970)
*Composed for Emanuele Arciuli
This event of the Academy's is part of Carnegie Hall's festival "Voices of Hope: Artists in Times of Oppression" which spotlights the resilience of artists and the life-affirming power of music and the arts during times of oppression and tyranny. This festival examines the role of artists during times of injustice and explores the works they made in response. It is both an exploration and a celebration of music born from and inspired by political adversity and struggle. 
Throughout his career, Italian pianist Emanuele Arciuli has been keenly interested in the variety of voices in American classical music. In this recital, he focuses on selections by Black and Native American composers whose works represent an amalgam of different experiences and traditions. From the spiritual-inspired "Troubled Water" by Margaret Bonds and Arthur Cunningham's jazz-infused Harlem Suite to contemporary works by Michael Begay and Brent Michael Davids, Arciuli showcases the diversity of voices that collectively add to the American music landscape.
---
Emanuele Arciuli has established himself as one of the most original and interesting performers on today's classical music scene. His repertoire ranges from Bach to contemporary music, with a strong affinity for composers from the United States.
Emanuele Arciuli continuously develops new projects and is in constant pursuit of new ideas and innovative programs. 'Round Midnight Variations, a group of 16 compositions that were written expressly for Arciuli by composers such as Crumb, Babbitt, Kernis, Rzewski, Torke, Daugherty, Bolcom and Harbison, has sparked the interest of international critics. The variations, which were released by Stradivarius on CD under the title 'Round Midnight: Homage to Thelonious Monk in 2011, have been celebrated by the international press.
His numerous recordings (Chandos, Stradivarius, Innova, VAI, Bridge, Wergo, etc.) include Gates to Everywhere, with music by Carla Bley, Fred Hersch, and Chick Corea, the complete piano works of Berg and Webern, the world premiere of Bruno Maderna's Concerto for Piano and Orchestra and a lot of American music. His CD dedicated to George Crumb was nominated for a Grammy Award, and his CD with works by Adams and Rzewski won the Italian critics' award for Best Record in 2006. Recently VAI Records has released a DVD featuring Ives's Concord Sonata. Walk in Beauty, a 2-CD set released by Innova, features music by such American composers as John Luther Adams, Bresnick, Daugherty, Gann, Garland, Higdon, Ballard, etc. Listen here.
Emanuele Arciuli regularly performs at major concert halls and festivals, such as the Berliner Festwochen, Wien Modern, La Scala Milano, Biennale di Venezia, Miami Piano Festival, Miller Theater New York, Maggio Musicale Fiorentino, Santa Fe Chamber Music Festival, Brescia and Bergamo International Piano Festival. He has collaborated with internationally renowned orchestras such as the Indianapolis Symphony, Saint Paul Chamber, Saint Petersburg Philharmonic, Orquestra Sinfônica Brasileira RAI National Symphony, Rotterdam Philharmonic, Brussels Philharmonic and many others. Conductors with whom he has worked include Roberto Abbado, John Axelrod, Dennis Russell Davies, Yoel Levi, James MacMillan, Kazushi Ono, Zoltan Pesko, Arturo Tamayo, Wayne Marshall, Andrey Boreyco and Mario Venzago. Recent highlights include Teatro alla Scala, Saint Paul Chamber Orchestra, Brucknerorchester Linz and the world premiere of Giacinto Scelsi Concertino and Huang Ruo Piano Concerto at Concertgebouw, Amsterdam.
His newest comprehensive book on American piano music, Musica per pianoforte negli Stati Uniti, was recently published in Italy.
In May 2011, Emanuele Arciuli was awarded the most important Italian critic's prize, the Premio Franco Abbiati. In winning this prize, Emanuele Arciuli follows in the footsteps of Maurizio Pollini, Radu Lupu, and Zubin Mehta. The jury stated, "This pianist from Bari has been an authoritative figure on the multifaceted horizon of all things modern for years, all the while preserving a connection to tradition."
He teaches Contemporary Music at Accademia di Pinerolo, is a professor at the Conservatory in Bari and a frequent guest professor at many American universities.
The painting in Arciuli's studio is "Takes His Guns" by Kevin Red Star.
Composers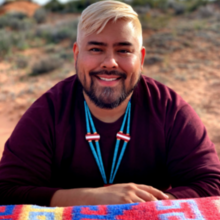 Navajo pianist and composer Connor Chee is known for combining his classical piano training with his Native American heritage. Chee made his Carnegie Hall debut at the age of 12 after winning a gold medal in the World Piano Competition. A graduate of the Eastman School of Music and the University of Cincinnati's College-Conservatory of Music, Chee's solo piano music is inspired by traditional Navajo chants and songs.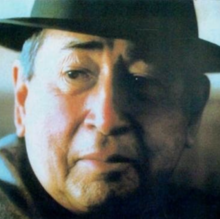 A composer of Quapaw and Cherokee lineage, Dr. Louis Wayne Ballard(July 8, 1931 — February 9, 2007) dedicated his life to Native American music and musicians. Ballard graduated in 1962 from the University of Tulsa, and was distinguished by being the first American Indian to receive a graduate degree in music composition. In 1969, Ballard's Ritmo Indio, a three movement work for woodwind quintet, won the Marion Nevins McDowell Award for American Chamber Music. Ballard's Desert Trilogy, his second work for ballet, was nominated for a Pulitzer Prize in 1971. In 1999, he was the first American composer to have a complete concert dedicated to his music at Beethovenhalle in Bonn, Germany. He has also received the National Indian Achievement Award four times.
In addition, he was awarded with several more awards in honor of his contributions which include: the Distinguished Service Award from the U.S. Central Office of Education, a citation in the U.S. Congressional Record, and the Cherokee Medal of Honor.
Ballard was also the recipient of grants from the Rockefeller Foundation, Ford Foundation, and National Endowment for the Arts. In February 1997 he received a Lifetime Musical Achievement Award from the First Americans in the Arts in Beverly Hills, California.
At the time of Dr. Ballard's passing, he was in the midst of completing the first movement of a new work for Emanuele Arciuli and the Indianapolis Symphony Orchestra. After some investigation and consideration, Arciuli and conductor Mario Venzago offered composer Brent Michael Davids the opportunity to complete Dr. Ballard's Indiana Concerto with the blessings of Dr. Ballard's family. Davids was a longtime colleague and personal friend of the late Dr. Ballard, in a musical friendship lasting nearly 29 years until Dr. Ballard's passing.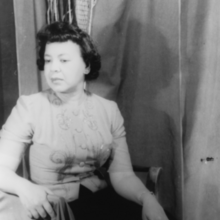 Margaret Bonds (1913 – 1972) was a composer, pianist, and teacher from Chicago. Her early studies with her mother, who attended the Chicago Musical College, led to tuition in piano and composition with Florence Price and others in high school, followed by study at Northwestern University, where she obtained her BM and MM in music in 1933 and 1934. She also did graduate work at Juilliard, where she returned several times for various courses throughout her life. As a student at Northwestern she encountered significant prejudice and discrimination for the first time, but took comfort from her discovery of the poetry of Langston Hughes. She later set many of his poems and corresponded with him extensively. It was around the same time she acquired a young Ned Rorem as a piano student; he later cited her as an important influence and the two remained close.
In the 1940s she moved to New York and remained there until the late 1960s; while there she assumed active leadership roles in numerous church, choral, musical theater, and other musical associations. She took additional courses in composition and choral conducting at Juilliard and had hoped to study with Nadia Boulanger, but Boulanger told her she had no need to study with anyone. In 1967, after the death of Langston Hughes, she accepted an invitation to join the Los Angeles Inner City Cultural Center and Repertory Theater and spent the last five years of her life there.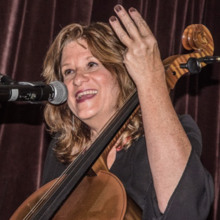 A prolific composer and active performer, Dawn Avery is also an award-winning educator. She has worked with Luciano Pavarotti, Sting, Phillip Glass, John Cage, John Cale, David Darling, Glen Velez, and R. Carlos Nakai. She has toured the world playing Delta Blues with the Soldier String Quartet and Persian Funk with Susan Deyhim. Earlier in her career she performed with the New Jersey Symphony and New York City Opera, and played for Broadway musicals. She performed with Jazz Master Will Calhoun and Grover Washington, Jr., and with Indian/American Karsh Kale. Current performance projects range from musical theatre to world and music and recordings and performances.
Of Mohawk descent, Dawn Avery's Indian name is Ieriho:kwats and she wears the turtle clan. Her album, Our Fire: Contemporary Native American Songs (2011), won several nominations in the Indian Summer Awards, New Mexico Music Awards, and Native American Music Awards.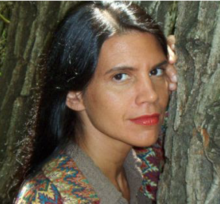 Active internationally since 1995, Odawa First Nation composer Barbara Croall (b. 1966; Manidoo Mnissing, Giniw dodem) has had commissions and performances from leading orchestras, ensembles and soloists across Canada, the US, the UK, Europe, Latin America and Asia. As a musician Barbara also plays, performs, and composes on the pipigwan and for voice in the traditional Anishinaabe way. Classically-trained, she holds music degrees and diplomas from Centre Acanthes (France), the Musikhochschule in Munich (Germany), The Royal Conservatory of Music (Toronto), and the University of Toronto. The child of a residential school survivor, Croall is also a direct descendant of hereditary chiefs who signed the major treaties in Ontario and who fought in major battles of the Indian Wars and War of 1812.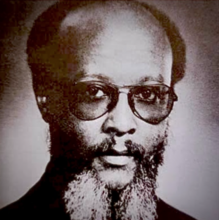 Talib Rasul Hakim (1940 – 1988) was born Stephen Alexander Chambers in Asheville, North Carolina, in 1940. He developed an interest in music in high school, studied clarinet and piano, and continued his education at the Manhattan School of Music (1958–1959) and the New York College of Music (1959–1963). His major teachers and advisors included Hall Overton, William Sydeman, Hale Smith, Charles Whittenberg, Morton Feldman, Margaret Allison Bonds and Ornette Coleman. Sometime in the 1960s he became interested in Sufism and assumed his Arabic name. He taught at several institutions and was the recipient of many awards and grants. His pieces Sound-Gone (1967), Placements (1970), and Visions of Ishwara (1970) were commercially recorded and published, and numerous other works received concert performances. Following the publishing of these pieces, Hakim taught at Pace College. His music often incorporated avant-garde compositional and performance techniques and also strongly reflect his interest in Islam and Eastern religions.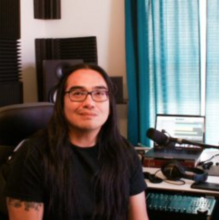 Michael Begay is a Diné composer of chamber music, experimental sound, Native American flute, and metal music. He is an accomplished guitarist and bassist, and plays piano and various instruments both Native American and orchestral. Michael is both a performer and educator; he has been a composition instructor in residency for the Grand Canyon Music Festival's Native American Composers Apprentice Project (NACAP) for over eight years, and just finished his second residency with the South Dakota Symphony Orchestra's Composition Academy. Both programs help educate Native American high school students in the art of music composition, followed by a world premiere of created works. Michael Begay's musical style ranges between aggressive and sounds pleasing to the ear, he is both a seeker of tone and technique, and is always exploring musical limits.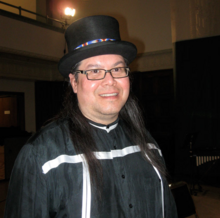 Brent Michael Davids is a concert and film composer, co-director of the Lenape Center in Manhattan, and citizen of the Mohican Nation. As an American Indian music specialist, consultant, and educator, Davids co-founded the Native American Composer Apprentice Project. Davids serves on the Institute for Composer Diversity's Executive Council. Master performer of indigenous instruments and styles. Designer of original musical instruments. Two music composition degrees. Trained at Sundance Institute. Apprenticed with film composer Stephen Warbeck.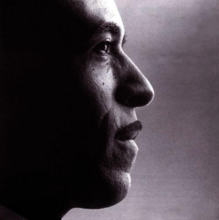 Arthur Cunningham was born in Piermont, NY in 1928. He was an eclectic composer trained from childhood in both jazz and classical music. His early studies were at the Metropolitan Music School in New York City. While there, he studied classical composition with the school's director, Wallingford Riegger, and jazz piano with Teddy Wilson and John Mehegan. He studied at Fisk University and further at Juilliard. He earned a Master's Degree from Columbia Teachers College where he received the Distinguished Alumni Award in 1992. In 1968 he received a commission from Benjamin Steinberg and the Symphony of the New World. The piece he produced was the dissonant and rhythmically complex Concentrics for orchestra. It was given its premiere at Philharmonic Hall at Lincoln Center in 1969. His most prolific period followed with works such as Engrams, Harlem Suite (including  Lullabye for a Jazz Baby which was performed by the Alvin Ailey Dance Company), Night Song, Eclatette, The Walton Statement for double bass and orchestra, and many other choral and instrumental pieces. Arthur Cunningham died in 1997.