Past Event
Massimiliano Gatti
October 18, 2016 - November 22, 2016
6:00 PM - 4:30 PM
The Day Memory Dissolved: an artistic perspective on endangered archaeological sites in the Middle East
Curated by Renato Miracco
Massimiliano Gatti presents a stunning record of work: recent images from Syria (Palmyra, Apamea, Resafa) and Iraq (Khorsabad, and the Jerwan site, both near Mosul). The exhibition – which includes photographs of structures before their deliberate destruction; sites looted for profit; and fragile ruins that remain intact – is not a work of journalism, but rather a poetic investigation of objects and structures as metaphor. 
This show of 25 color giclée inkjet prints of landscapes and artifacts embraces work from four projects: "Rovine" ("Ruins," 2009–current), "In superficie ("On the surface," 2014), "Limes" (in Latin, "Boundary/border," 2011), and "Questo è il giorno in cui la memoria si è dissolta" ("This is the day that memory dissolved," 2016). 
The photographer joined an interdisciplinary research group, led by the University of Udine, at several renowned archaeological sites.
This exhibition is part of "Protecting our Heritage," a focal topic for the Washington cluster of EUNIC (the European Union National Institutes of Culture). EUNIC considers heritage as a source of identity, learning, and inspiration for present and future generations; this program is implemented with the support of UNESCO and in partnership with a number of prominent institutions, including international organizations, universities, museums, and foundations.
This exhibition is also part of the Italian Academy's International Observatory for Cultural Heritage, which launches in 2016–17 with a group of Fellows studying the conservation, protection and preservation of heritage and the contemporary destruction of art and architecture. A series of exhibitions and conferences also addresses the political uses and abuses of cultural heritage as well as the exchange, transport, and trafficking of objects. The Academy and its international partners will support and highlight the work of scholars, archaeologists, art historians, technicians, conservators, law enforcement, and experts in diplomacy, law, and protective services.
---
Curator's Statement by Renato Miracco:
The question of identity is crucial to our everyday lives. Who are we? Are we what we eat? The way we move? What we do? Who we are with? Our sexual orientation? … Who are we?
Posed at a general level, this question takes on a special relevance: our identity intersects with the physical construction of those places that "create" identity, where Architecture reawakens human conscience.
In its very etymology - archai - (a substance or primal element) architecture embraces the essential principles which govern the cosmos. 
The vital energy of a space is what determines its aura, which in turn surrounds both the place and its people. When we are inside a place we are inevitably permeated by it. Shared spaces strengthen shared memory and become the historical and emotional memory of the entire population that benefits from them. The physical space thus acquires a soul: it is both the tangible and the intangible memory of a people and place. In these buildings, soul becomes one with matter: the tangible and the intangible cannot be separately defined.
Monuments have a social role as aggregators of stimuli and feeling, making them places of identity, history, and, perhaps most importantly, repositories of memory and collective legacy. Monuments, as shared social spaces, can be damaged and even destroyed.
The relationship between temples and their locations – particularly in Greece, Mesopotamia, and Asia – is particularly heartfelt, as today many of these identities have been destroyed for political or religious reasons.
The space of the monument is a space of power. It represents the identity of the people who belong to it and is dedicated to both sharing and knowledge. It is no surprise, then, that the destruction of a culture always includes the destruction of that culture's places of identity.
"Le cadre est un cache," said André Bazin, "camera shots are bands that connect the visible to the invisible." In the modern photography of architectural ruins, the question of visibility and invisibility is especially relevant – ruins belong to the past, but will they belong to the future?
With pictures we try to compensate for separation and loss, and photography becomes something to which we desperately cling as we attempt to reconstruct a lost environment. The photographer connects two worlds, s/he evokes and builds a bridge between the present moment and vulnerable memory. The moment of transformation is constant and persistent, and photographers try to catch the phases, to document the losses, and preserve, at the very least, visual memories.
"… All men have a secret attraction to ruins," wrote Chateaubriand in the early 1800s, but this romantic vision today takes on a completely different, far from romantic nuance: the destruction and elimination of iconography.
The gift of the image consists of providing us with a place in which we can observe our own souls: as in the images of Massimiliano Gatti
Artist's Statement by Massimiliano Gatti:
When Nietzsche identifies the transformation of past history into current history as the key that makes mankind what it is, that's because history exercises a critical function with respect to gaps in memory.
The ruins, totally empty of human presence, are paradoxically invaded by human presence: everything that is now a ruin has been created and destroyed by mankind, and the state of ruin itself is tied to the abandonment by civilization, because of either an environmental change or a change in the balance of power.
Photography, memory's tool, assumes the task of freezing the allure of the uncorrupted past and restoring its charm so that this charm can flourish again.
---
Bios
Massimiliano Gatti, photographer and archaeological activist, worked with the archaeological mission of the University of Udine in Qatna, Syria, from 2008 to 2011. From 2012 to 2015 he served as a photographer with PARTeN (Progetto Archeologico Regionale Terra di Ninive), an interdisciplinary research unit conducting archaeological activities (in Kurdistan, in Nineveh, and in Iraq), home to some of the most important archaeological sites in the world.
Gatti's interest in the exploration of ancient ruins and traces of the past has also led him to work with photographic projects in Scotland, Syria, Iraq and Italy.
Gatti has shown widely in group and solo exhibitions in Edinburgh, Paris, Los Angeles (at the University of California at Riverside), and throughout Italy. His work is featured in important public and private collections including the Galleria Civica di Modena, Fondazione Fotografia, BNL Paribas, and the Collezioni Comune di Monza. He is represented in Europe by RB Contemporary Gallery.
Renato Miracco, author of books, catalogues and articles on a variety of cultural subjects, has curated more than 100 exhibitions. He has curated for London's Estorick Collection and for the Giorgio Morandi show at New York's Metropolitan Museum; in 2005 he was guest curator for Modern Italian Art at the Tate Modern, London. He directed New York's Italian Cultural Institute for two years, served as a counsellor for the Scientific Committee of Italy's Chamber of Deputies since 2006, and has been since 2010 the Cultural Attaché for the Italian Embassy in Washington, DC. The supervising curator of all of the Embassy's exhibits in Washington and around the country, he was head curator and branding supervisor for the 2013 Year of Italian Culture in the US, during which he organized more than 300 events, and for [email protected], for which he created a calendar of events known as "Italian Treasures in the U.S.," organized in partnership with more than 80 museums around the country. He was instrumental in negotiating a Memorandum of Understanding (MOU) on Archaeology between the governments of Italy and the United States, and he received permanent resident status (obtained a "green card") on the basis of "exceptional ability" from President Obama.


Co-sponsored by: the Embassy of Italy, Washington DC; AIFIC (American Initiative for Italian Culture); Melchionna, PLLC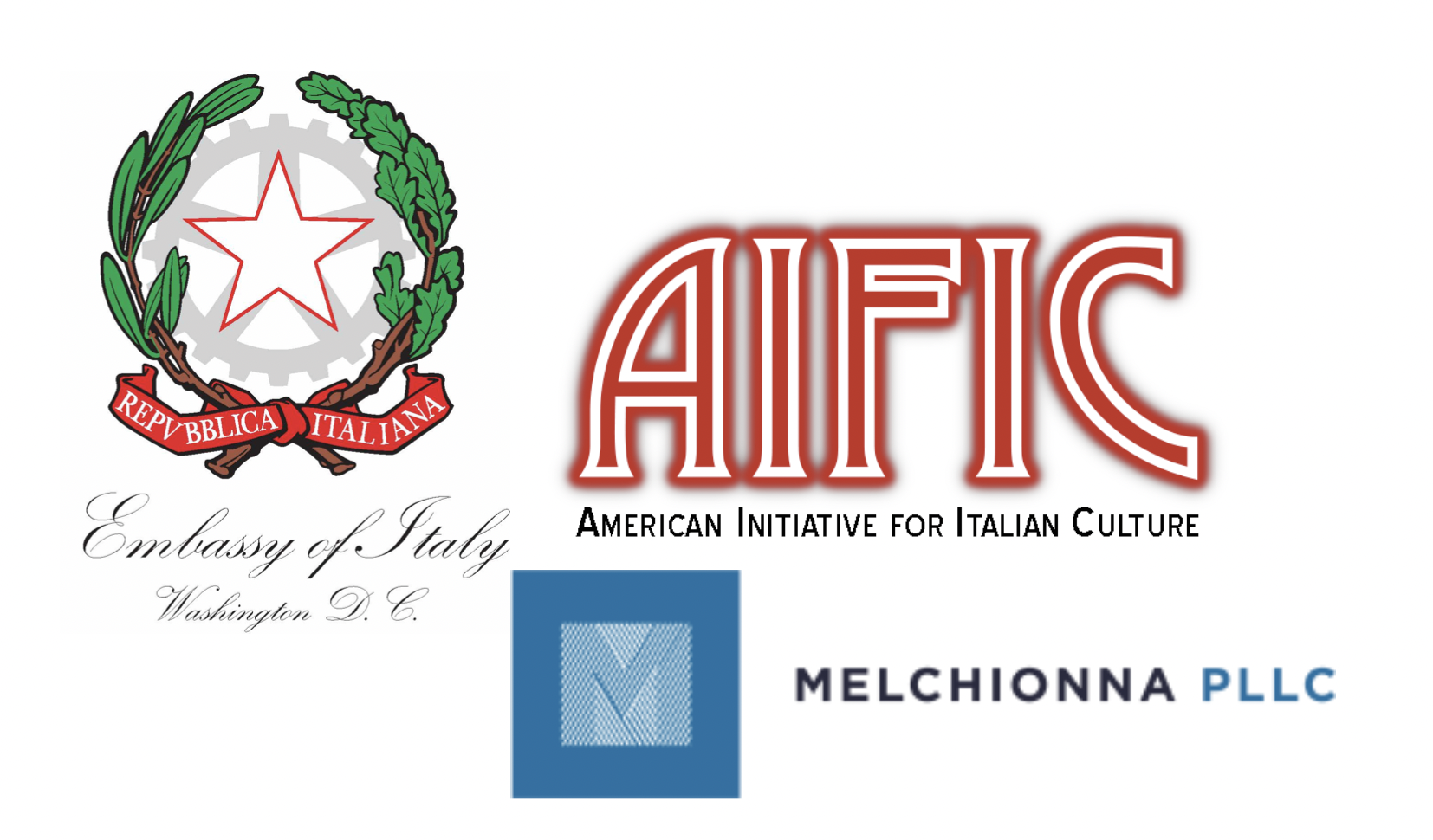 Photos: Massimiliano Gatti (author), Progetto PARTeN, Università degli Studi di Udine
Image#1: Palmyra ruins, 60 x 90 cm (23.62 x 35.41 inches), Giclée fine art inkjet print on Photo Rag cotton paper, dibond, framed, 2009.
Image#2: Limes, 60 x 70 cm (23.6 x 27.5 inches), Giclée fine art inkjet print on Photo Rag cotton paper, dibond, framed.
Image#3 - 4: In Superficie, 40 x 40 cm (15.74 x 15.74 inches), Giclée fine art inkjet print on Photo Rag cotton paper, dibond, framed.
Image#5: Mesopotamia ruins, 60 x 90 cm (23.62 x 35.41 inches), Giclée fine art inkjet print on Photo Rag cotton paper, dibond, framed, 2016.
Image#6: Questo è il giorno in cui la memoria si è dissolta, 40 x 60 cm (23.62 x 15.74 inches), Giclée fine art inkjet print on Photo Rag cotton paper, dibond, framed.